Dudley based tooling manufacturer HCM Engineering took on their latest apprentice this month. Jamie Beddall has joined the team as their latest Assembly Technician joining highly skilled experts Paul Wharton and Richard Johnson. Luke Hanson has also joined the team as their latest CNC machining specialist.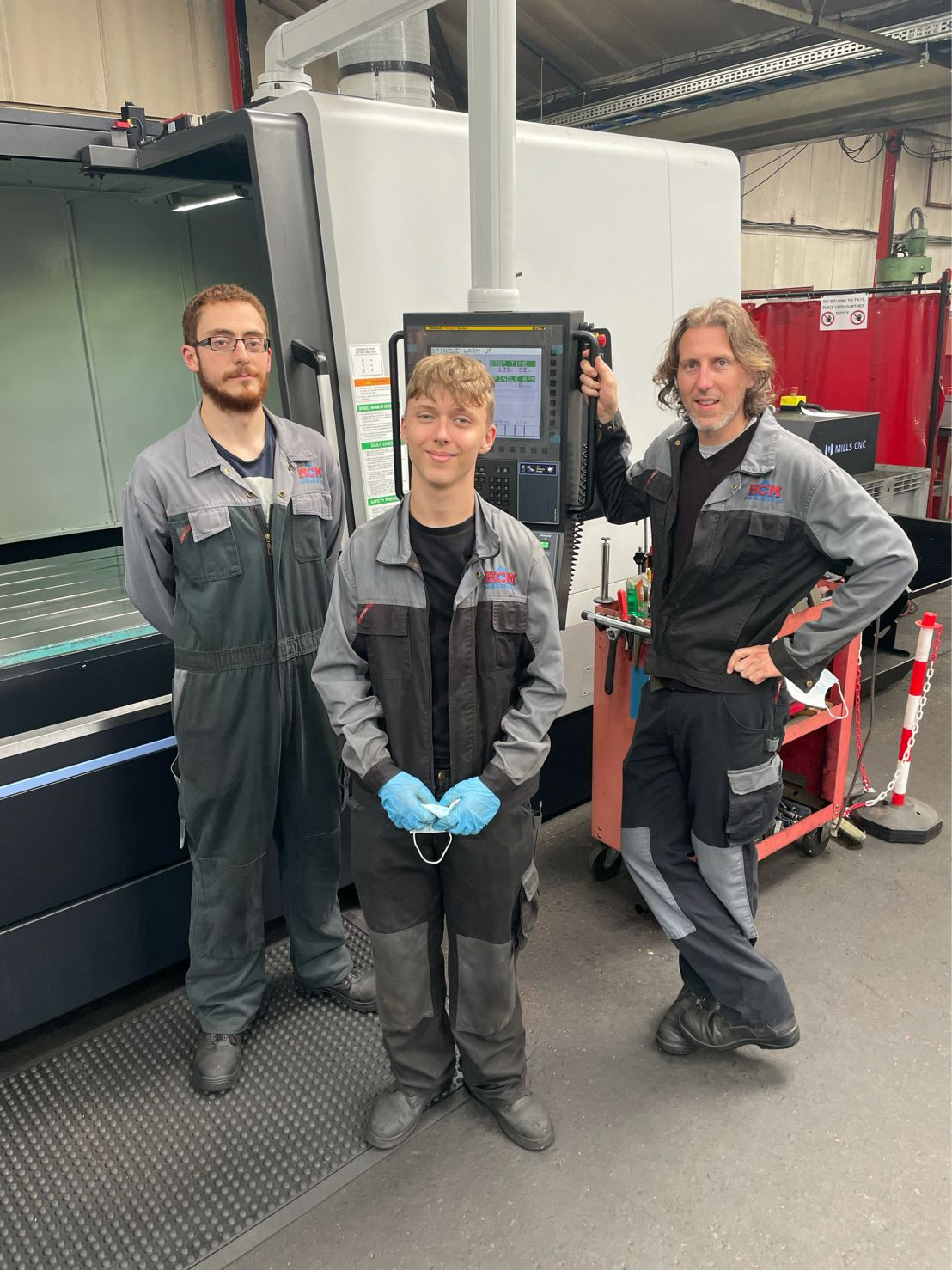 If you work in the manufacturing sector, you will be sure to know that UK engineering and manufacturing has a massive skills shortage. According to a government study, 186,000 skilled Engineers are needed annually until 2024 to plug the skills gap, and almost 20% of the current workforce is due to retire by 2026 according to the ECITB.
Therefore it is no surprise that businesses such as HCM are working hard to produce more skilled engineers to carry on the legacy of their firm.
Established in 1969, HCM has developed into one of the UK's leading exponents in the manufacture of tooling and prototypes for a European-wide base of customers responsible for supplying components to the World's Automotive and other industries.
Jamie was presented with a Precision Apprentice starter kit to help him on his manufacturing journey at HCM. The team looks forward to what the future holds with Jamie and Luke onboard.